Digital sign vertical advertising machine series
43inch / 50inch / 55inch / 65inch

LG IPS Commercial screen

450cd/㎡ brightness

Support7x24H Continuous work

Android system

1080×1920

Support WiFi, 4G Internet access

SupportUSB

Network publishing and management
LG original IPS Commercial screen
LG IPS commercial screen is the most advanced LCD display technology in the world, and also has a major breakthrough in power saving and energy saving.
And can restore the color of the picture. But the visual angle is wide, even different angle appreciation is the same visual effect
110 ° C
high temperature resistance

450cd/㎡
High brightness

178 degrees
wide visual angle

7*24H
Continuous work

LCD
nothing sinking
Working in high temperature
Working at high temperature, there is nothing black spot, and the picture is nothing residual; working for a long time, the liquid crystal does not sink anything yellow spot.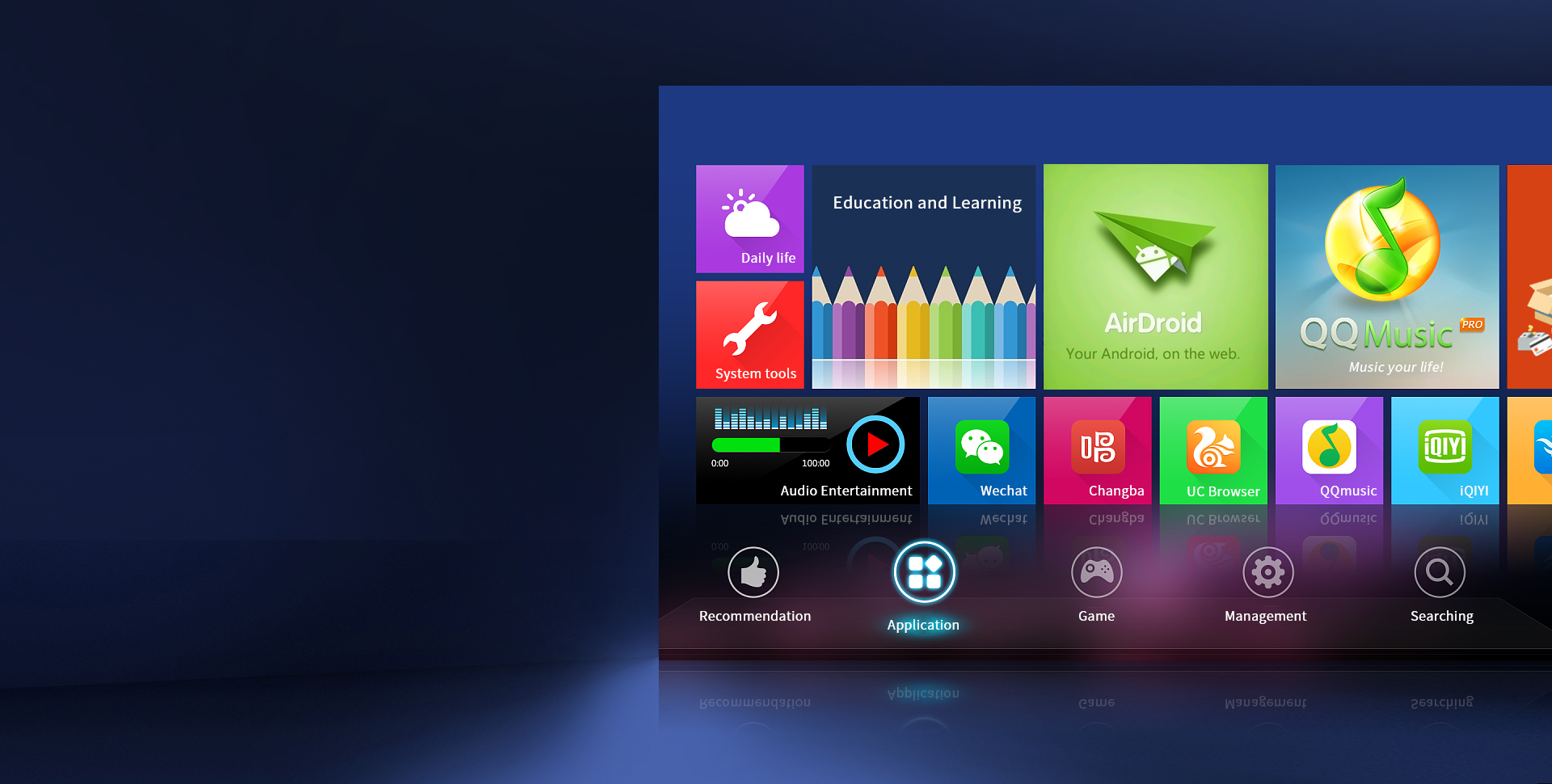 Android system
System advantage
Fast operation

Automatically reclaim RAM

More application

Open code, and most of it is free

Simple operation

It is suitable for a wide range of people and can be used quickly.

security

Normal use, do not download unknown website software
Faster response, more
High performance core, 2G operation, 8g storage, you can feel its eagerness when you open every application.
Ethernet WiFi 4G USB Bluetooth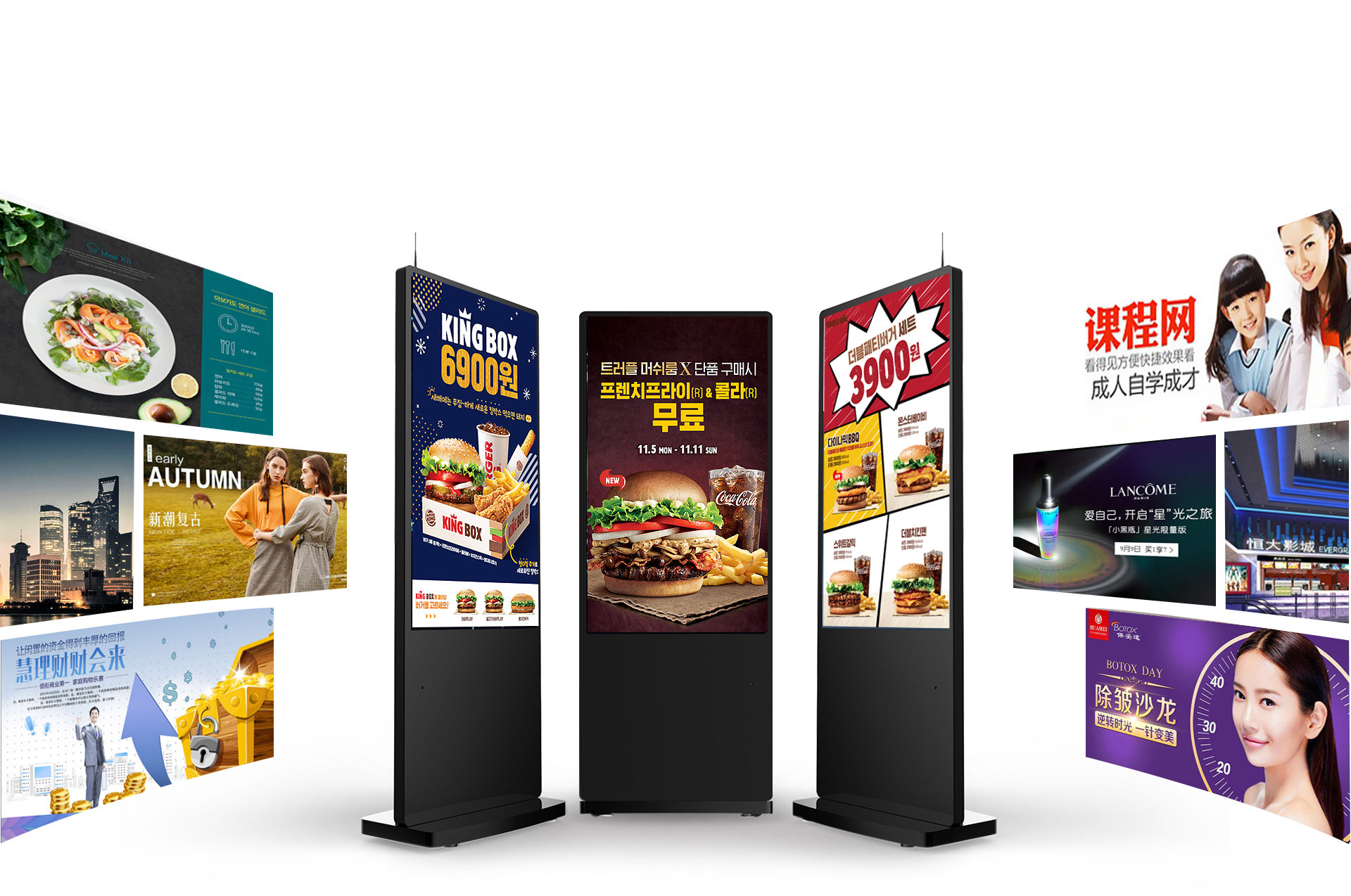 Built in multiple industry templates to choose from
Support custom templates are created by customers themselves, and can be used in any combination of video, picture, scrolling subtitle, time
Room, weather and other styles.
Catering, hotel, retail, government enterprise, medical treatment, finance, School
Toughened glass protection: 5 layers of strict process protection
Structure analysis of toughened glass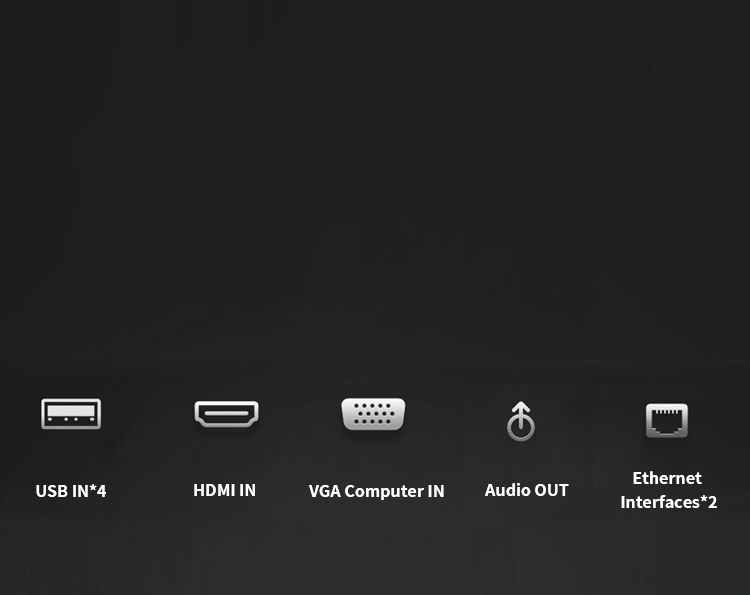 Multifunctional interface
There are 4 USB interfaces, 2 Ethernet interfaces and 1 HDMI in the vertical digital signage advertising machine
HD interface and VGA、audio frequency Necessary interfaces such as output,
Meet the needs of various occasions.
7*24H*365
Continuous work throughout the year
All steel back plate, strong and durable, good heat dissipation, anti-interference, longer use life to meet 365 days of work without power failure.
Applicable to all kinds of work environments requiring long boot time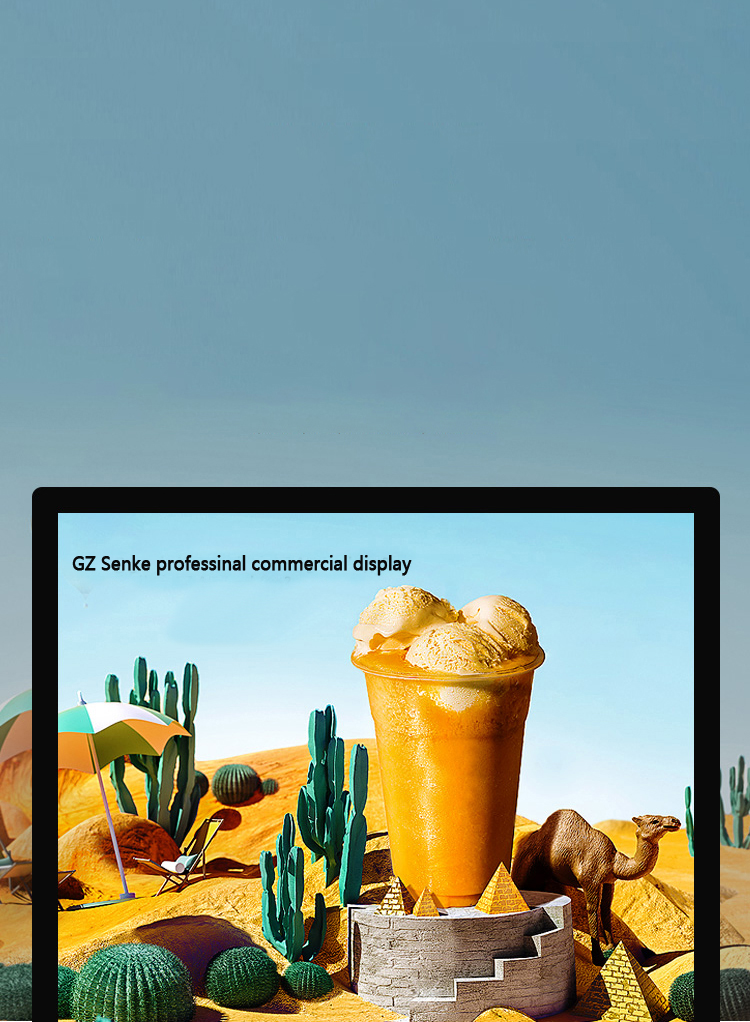 About brightness and contrast
High brightness450cd/m²
 

High contrast 3000:1

Exquisite colors and vivid pictures | Restore true color under various lighting conditions
| Meet the needs of different industries for color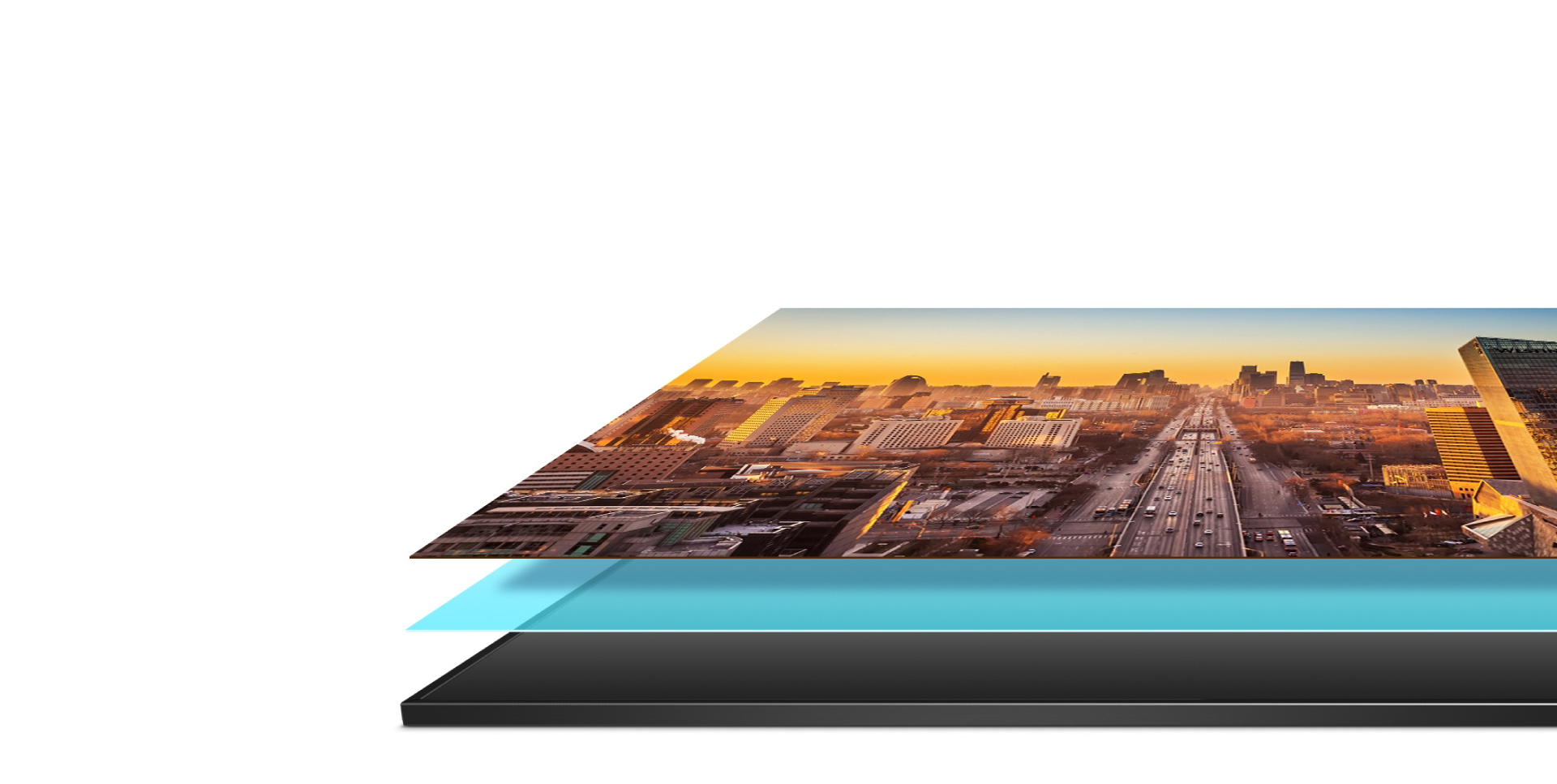 About resolution
1080×1920
1080 × 1920 Full HD display, by optimizing sharpness and depth of field, the main body and background are separated and their contrast range, color sense and clarity are adjusted to make the performance more profound.
Delicate color recognition effect is more vivid and lifelike.
On the visual Angle
178° broad visual Angle
178°wide-angle technology, so that each angle of the screen can present a true and constant perfect picture quality. No color difference even on the edge
Timing switch

All day multi period intelligent switch machine saves time and power

Built in stereo surround sound

The main board adopts solid-state capacitance and low noise sound effect technology of magic sound to enjoy hearing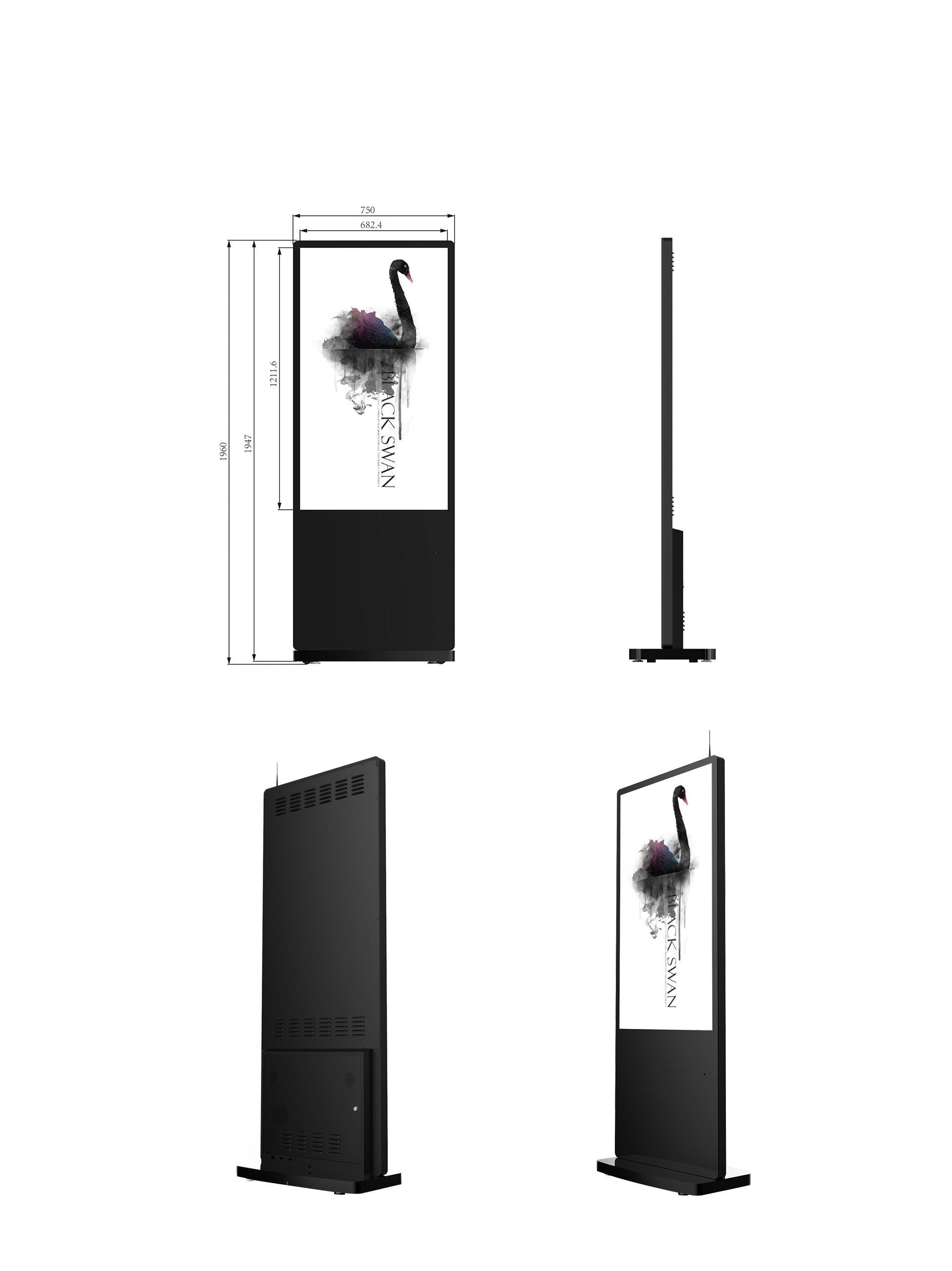 Product display
The design is ingenious, the picture is wonderful, and the details are more moving. In order to give users a better sense of experience and immersion, we have removed some unnecessary decorations to show the beauty of the ultimate simple technology.
Application scenario
As a new terminal display device, digital signage advertising machine is widely used in large shopping malls, supermarkets, hotel lobbies, hotels, cinemas and other public places where people gather.
Financial institution

The retail industry

Garment industry

Aviation field

Entertainment and leisure

Administrative organ
One year warranty, free on-site after-sales service
After-Sale Service Hotline:400-058-1118
Specifications parameter
display
Display:

43 inches LEDBacklight

Image proportion:

9:16

Display brightness:

450 cd/㎡

visual angle (CR>10):

( R/L 178 (Min.), U/D 178 (Min.))

Color temperature:

10000K

Response time:

5ms
Display size (mm):

529(V)x 941(H)

Display resolution:

1080×1920

Contrast:

3000:1

Color:

8bit(D), 16.7 Million colors

BacklightLife:

70000 hours
system
Operating system:

Android 6.0

GPU:

Quad core ARMMail-764

Storage:

8G eMMc
CPU:

Quad core ARM Cortex A17 (Highest1.8GHz),

Memory:

2GB DDR 3
Interface
Audio and video interface:

HDMI IN×1、VGA IN×1、VGA Audio IN×1

Storage extension:

Micro TF Card×1 32G (Max)
network interface :

LAN×1(10/100M Ethernet)、WiFi(802.11bgn)

Other interfaces:

AC Switch×1、 USB(2.0)×2 、 SIM Card×1、AC IN×1、AC OUT
media
mediafile format:video:SupportMPEG1、MPEG2、MPEG4、H.264、WMV、MKV、TS、flv Mainstream videoformat
audio frequency:SupportMP3 etc.audio frequencyformat
picture:SupportJPG、JPEG、BMP、PNG、GIF etc.pictureformat
text:txt
Other: Interactive playback

Program transmission:

USB、LAN transmission, WAN transmission
Playback mode:

Vertical, full and split screen playback
complete machine parameter
Product size(mm):

620(H)×1800(V)×80(D)

VESA standard(mm):

/

Menu language:

Chinese, English

Product weight:Net weight:85KG
Gross weight:97. 5KG
audio frequencyhorn:

stereo 2×6W 8Ω

Watchdog:

No Support

Management software:

B/SStructure little lily wisdom Commercial display information release system

work environment:

0〜40℃ 10% 〜 85%RH nothingCoagulant
Outer box size(mm):

770(H)×1950(V)×230(D)

Screen suspension mode:

/

Whole machine color:

black

Whole machine power:

85W (Max)

smart volume:

Time sharing volume

Timing function:

Multi period timing switch, port timing automatic switch

input voltage:

AC~100-240V (50/60Hz)

Storage environment:

-10〜40℃ 10% 〜 85%RH nothingCoagulant
Enclosure
Warranty card ×1
Quick start guide × 1
2.4G Wifi antenna × 1
Battery 7 × 2
Certificate of conformity x 1
AC power core x 1 (National standard )
Remote control * 1
Safety and environmental protection precautions × 1
Resource downloading