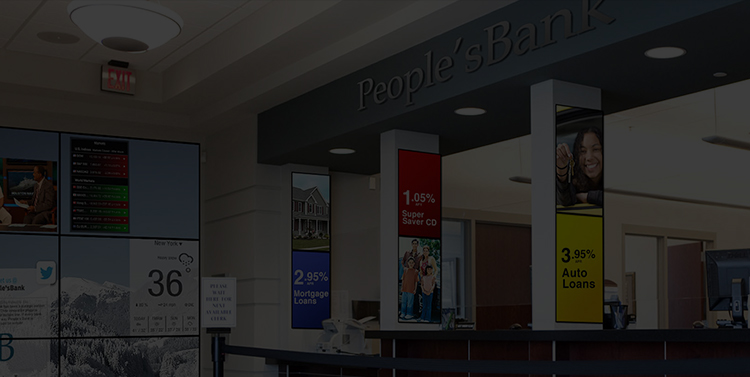 The solution from the service hall of Bank
With more than 10 years of industry experience and the latest IT technology, senke electronics is committed to helping the Chinese banking industry to rapidly promote the standardized construction of marketing and publicity system.
The challenges from the bank marketing.
China's banking industry is in urgent need of applying digital multimedia information technology on a large scale, comprehensively promoting network transformation, and comprehensively promoting the standardized construction of marketing and publicity system.
The marketing carrier of bank business hall should be networked and digitalized.
How to realize unified management Remote control or supervision of execution

Business hall is dispersed, marketing propaganda unified difficulty is big Even if the relevant regulatory system,But it is also difficult to implement

How to realize marketing information Update at any time with unified transmission

Poster, display frame production, replacement trouble Distribution to business halls is even slower It is difficult to cope with the rapid changes in the information age

How to realize marketing propaganda Carrier modernization upgrade

Traditional print images that have remained unchanged for decades are hard to come by With changing and advocating network transformation Banking offices match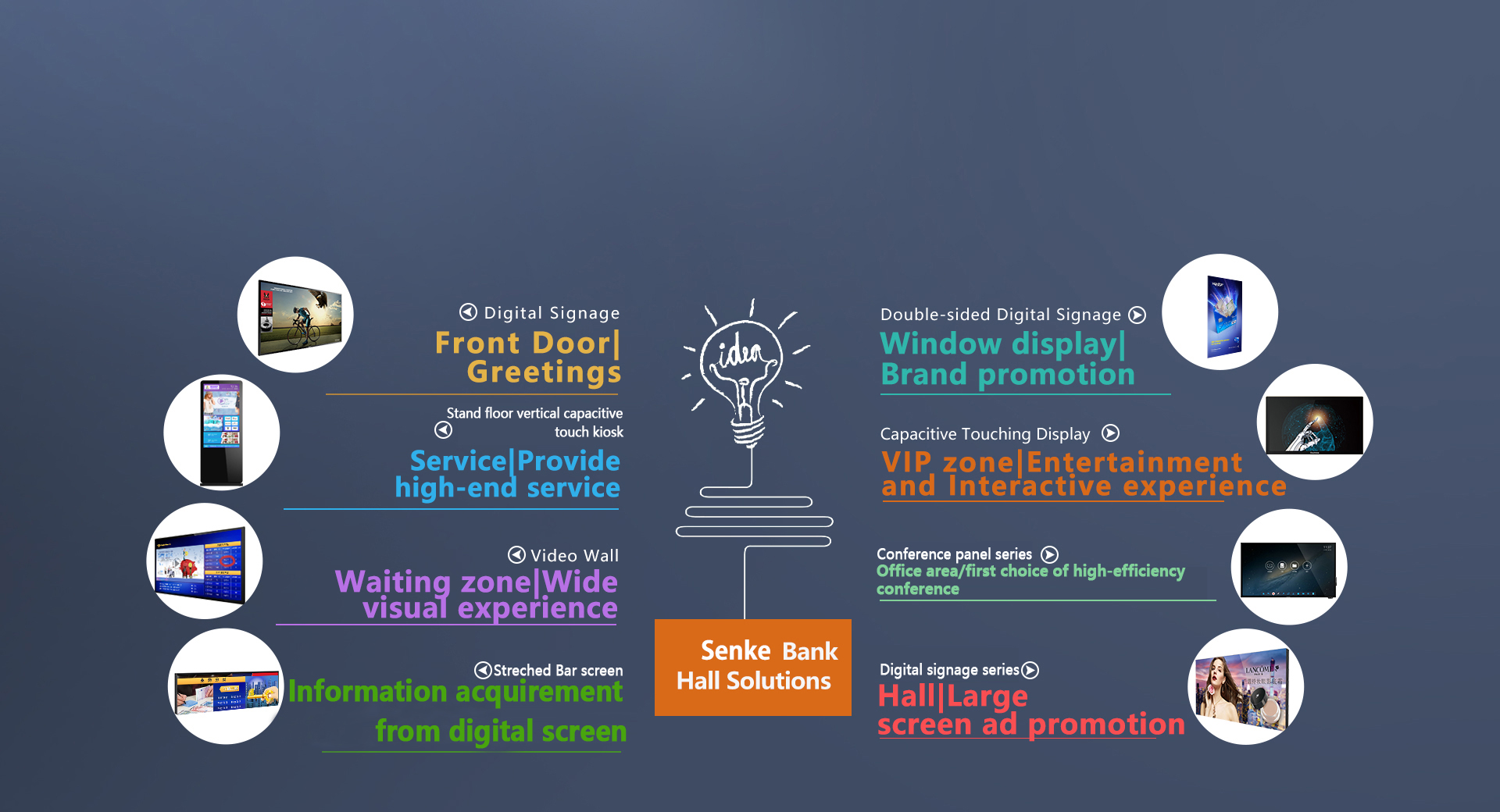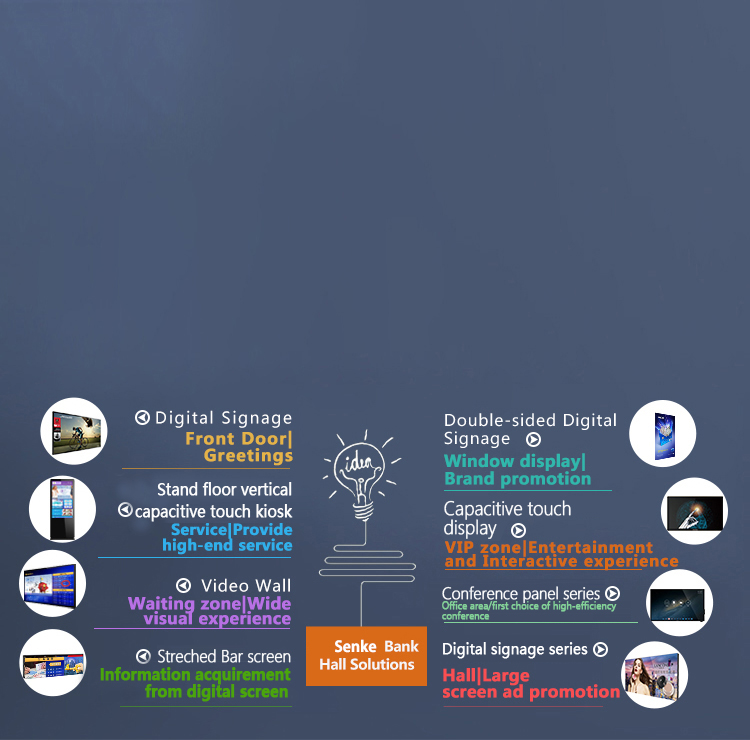 The solution from bank service hall
Senke electronic application of advanced digital multimedia information technology and equipment to help the bank business hall to realize the network,
digital marketing carrier.
Application scene
Whether the marketing and publicity system and VI standard system of bank business hall can achieve the expected effect depends on four factors, only the overall solution that solves these four factors is the most reasonable solution.
window multifunction digital series
PF**H series
conference tablet series
long bar series
PF**H series
double sided DH series
The solution value from Bank Service Hall
Whether the marketing and publicity system and VI standard system of bank business hall can achieve the expected effect depends on four factors

Related products from bank service hall display
Vertical, wall mounted digital sign advertising machine

Bar screen of counter window

LCD splicing screen

Double digital poster in window

Business hall intelligent self service inquiry counter

Counter window evaluation screen

Bank interactive experience screen

Touch conference machine

Cooperation brand