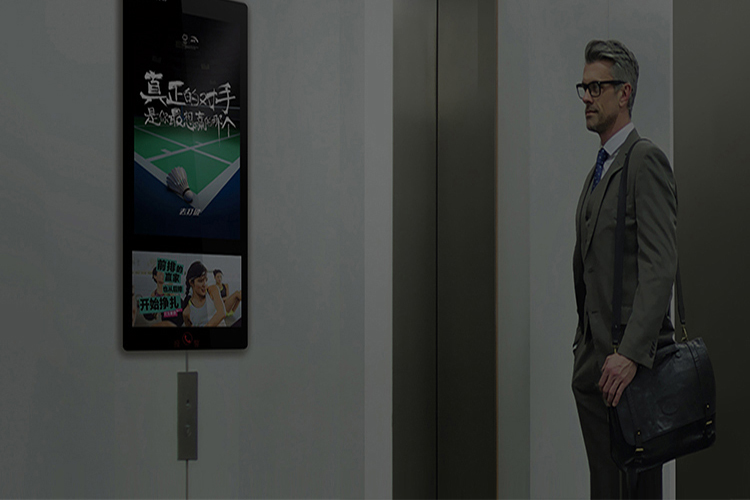 Elevator more mediadisplay system Solution
Live vision elevator multi-media LCD display is a multi-media network broadcast elevator intelligent display terminal based on the high-end intelligent processor of RK3288, with powerful image and audio frequency processing functions, Support Google Android system, Support mainstream video, hd 1080video and picture decoding.Products can be a variety of forms of information release, the realization of equipment and program management and unified release.
The difficulty from multi-media display of Elevator
By the end of 2015, there were more than 15 million elevators in operation worldwide. How to improve passengers' elevator riding experience, provide efficient maintenance management and expand efficient value-added services is the primary problem facing the elevator multimedia display system
How to rely on big data
Provide efficient and systematic elevator maintenance management

Deep learning of cloud big data, unified management of real million screens, unified management and release of applications;Reduce operation and maintenance cost, automate elevator operation and management, reduce manual inspection times, improve management efficiency

How to better protect the safety of passengers
Improve the elevator experience

The elevator safety and multimedia products are integrated into one, and the installation is simplified. While meeting the requirements of multimedia information release, the real-time operation state data collection, fault detection and reporting of the elevator are supported. Moreover, the cage situation can be mastered from multiple perspectives through audiovisual intercom.

How to provide more efficient advertising
video and other value-added services

Open architecture, 60% increase in integration efficiency, facilitating elevator manufacturers to provide value-added services such as advertising and video, providing a new business model innovation for elevator manufacturers.
The solution for multi-media display of Elevator
Elevator display series terminals are used to realize one-key switching of information display, video advertising and other contents through network release and system centralized management, so as to carry out precision marketing to urban mainstream consumer groups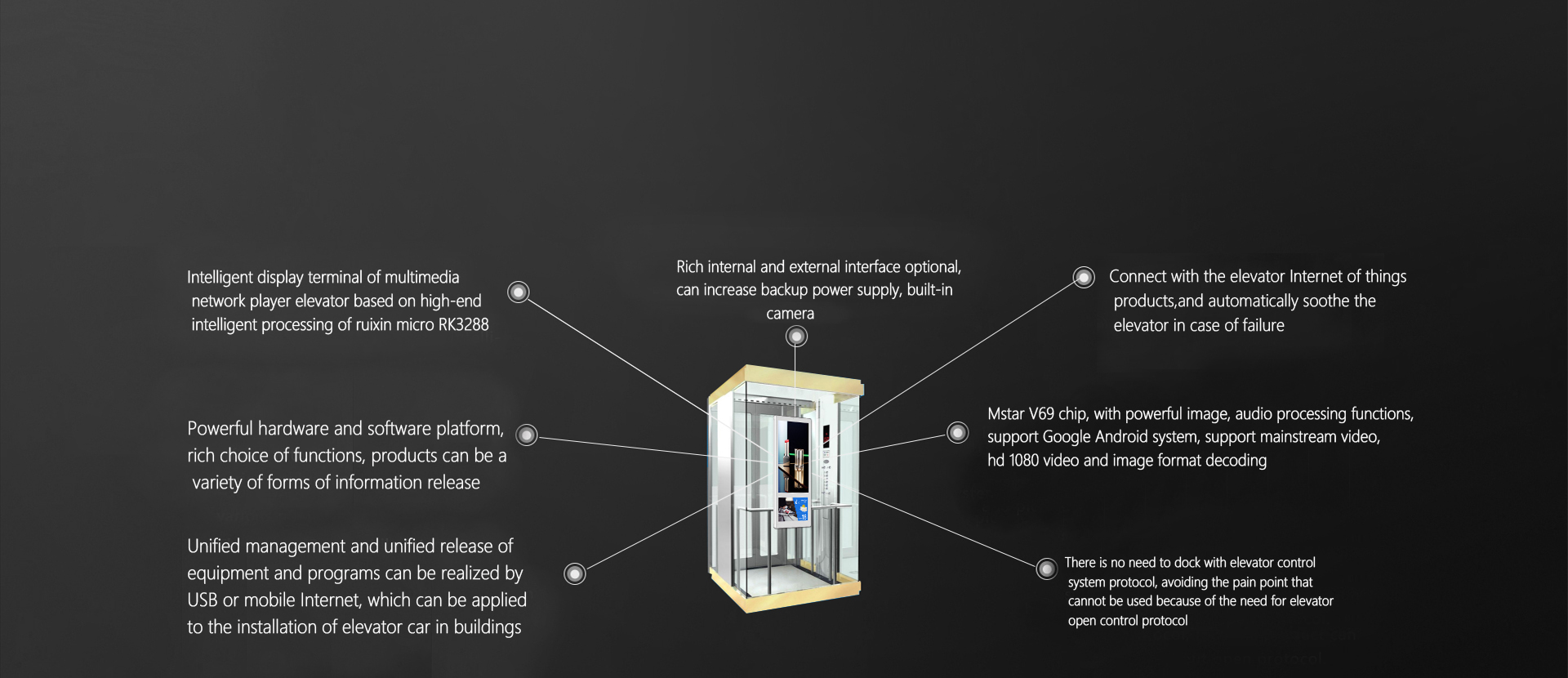 Application scene from multi-media display of Elevator
The elevator multimedia display product developed by sunk electronics adopts the high-end display scheme of the industry, and has developed several sets of size products. It is equipped with rich internal and external interfaces and powerful software functions, which meets the supporting requirements of Internet of things products.Advertising and public service information release;In case of emergency (such as abnormal operation of elevator), realize emergency alarm and contact rescue personnel;The unified release and management of the program is realized by using mobile Internet, and the operation status of the elevator is finally monitored by the elevator Internet of things, which is displayed on the screen.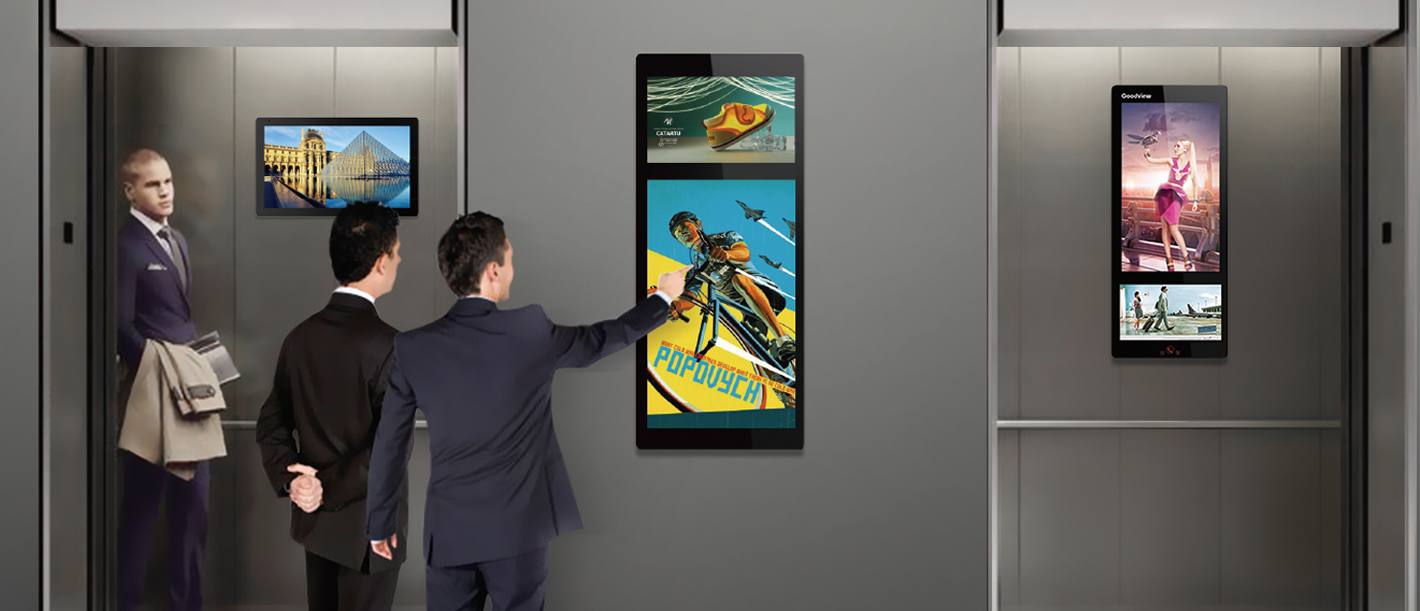 Intelligent multimedia floor display module
This product does not need to be connected with the elevator control system protocol, avoiding the pain point that cannot be used because of the need for elevator open control protocol.Powerful hardware and software platform, rich choice of functions, products can be a variety of forms of information release
·no open protocol is required
·Automatic access to elevator operation information
·built-in information release system software
Customized installation

Strong signal

Expandable

Safety and steady
Elevator connect AD player by network
Rich internal and external interface optional, can add built-in camera, backup power supply.Advertising and public service information release;In case of emergency (such as abnormal operation of elevator), realize emergency alarm and contact rescue personnel;The connection of mobile Internet is used to realize unified management and unified release of devices and programs, and the sensor data collection function of the elevator Internet of things terminal is used to monitor the operation status of the elevator and display in the screen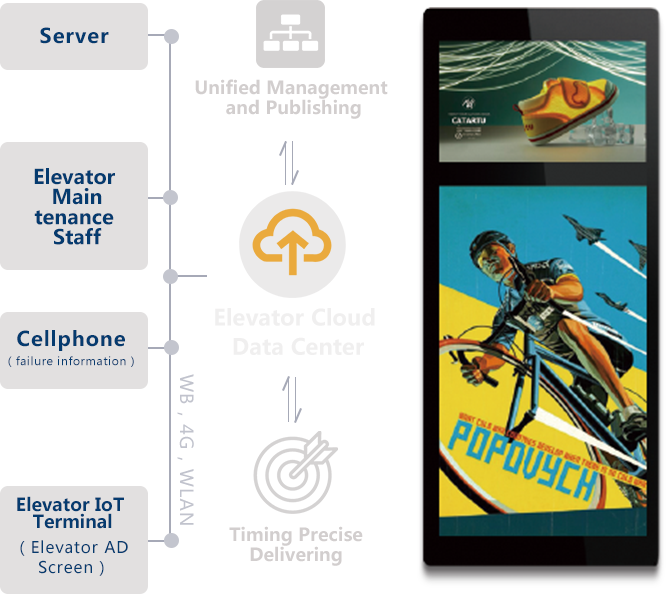 Automatic alarm

Reassure video

Automatic answer

Condition monitoring

Guard against theft pictures
Multi-function embedded media screen
Combined with professional industrial control technology and advanced multimedia technology, a new generation of high-performance elevator multi-functional embedded media screen is introduced, which integrates floor display and multimedia information, suitable for elevator multimedia display terminal and other fields.
·Weather forecast (available online)
·Automatic access to elevator operation information
·in case of elevator failure, the comfort video will be automatically played
Rich interface

CAN communication interface、
RS 485 interface、
RS232 serial port、Ethernet interface
USB HOST interface

colorful

Elevator special 4:3 original LCD screen, outstanding display effect

Easy installation

Integrated structure
Convenient and quick installation

Customized content

The content can be designed and modified by ourselves
achieve their own unique style

Various function

Operating status, time,
weather, more Specifications video,
remote release

Exclusive GPU

Running state, time,Weather, multi-specification video,Remote release
The value from Elevator multi-media display
Senko electronics USES the information release system and the LCD display device to provide customers with the overall information release solution based on network /WIFI/4G and interactive technology.In such a high use of elevator environment, the maximum use of elevator to enhance their brand value.
Support for large-scale deployment

Senke cloud broadcast control platform can help users manage and publish information to millions of various screens, and can customize the resolution, support multi-screen machine, flat screen machine, splicing screen display wall, LED, etc.

Rapid deployment and opening

With the latest cloud computing technology, based on Internet services, users only need to register an account can be opened quickly.

Convenience and flexibility

B/S access requires no installation of client software, and one operation interface integrates multiple business systems, making it convenient and efficient to use.In the network conditions, anytime and anywhere to release the program.

High security

The enterprise firewall only opens necessary ports to filter access information to ensure that the business is not attacked by hackers.

High cost-effective

Users do not need to buy servers and media distribution software. Senke cloud broadcast control platform supports multiple languages, and each account provides 1G of material storage space and up to 20 terminal connections for free.
Successful cases from Elevator multi-media display
Focus media
Focus media's sole equipment supplier, our company has provided a total of 350,000 LCD terminals, which are mainly distributed in the elevator hall, elevator car and other internal locations to upgrade focus media's traditional one-way broadcast and control terminals into human-computer interaction system, creating a new media model in the industr.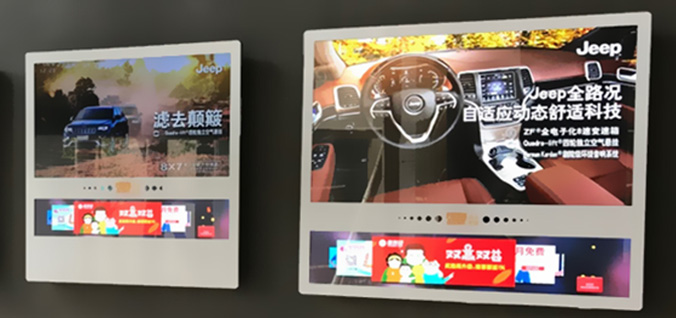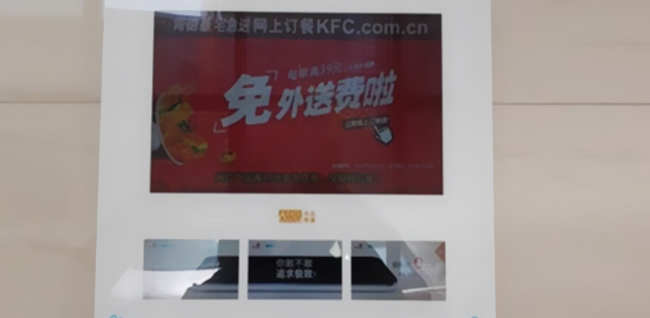 Tianjin full horizon
Tianjin full vision media co., LTD. -- elevator streaming media, engaged in nationwide indoor and outdoor media publicity, high-end education promotion, international cultural exchange professional large media companies.Senko electronics provides 3,020 22-inch elevator machines for the brand launch to provide an efficient communication platform.Not only can public service advertisements and elevator safety knowledge be distributed through the 3G network, when passengers are trapped, they can call the police through the elevator guards to get a quick rescue opportunity, and the machine can continue to work when power is cut off.
Suzhou defeng elevator

West the elevator ILIFT

Shanghai shushang intelligent technology

East day is

Zhejiang xinzailing

Days at the media
Cooperation brand