New technology help real estate sales to improve corporate image
24,October,2019
With the continuous development of touch screen technology, people have higher and higher requirements for intelligent publicity. Touch screen query machine is widely used in media publicity platforms of various industries, and its unique features and high cost performance are favored by customers.
Sanxi real estate dingyuan spring is located in xishui county, zunyi city, in the south of huarun hope avenue and the east of changjiang middle road, with convenient traffic.
Nowdays many property developers use the sand table modles as sales tools.they will start selling to the clients when the project is not done,not display the Real estate.so the developers will show the architectural style of buildings, location, orientation, greening and other basic factors in the form of building model.
"Milky Way east lake elegant residence" cooperates with the senke touch and upgrade the sales department. it shows customers real estate information by the stand floor vertical AD display series,such as pictures, videos and so on ,then let the customers know more about the building information to improve the enterprise image.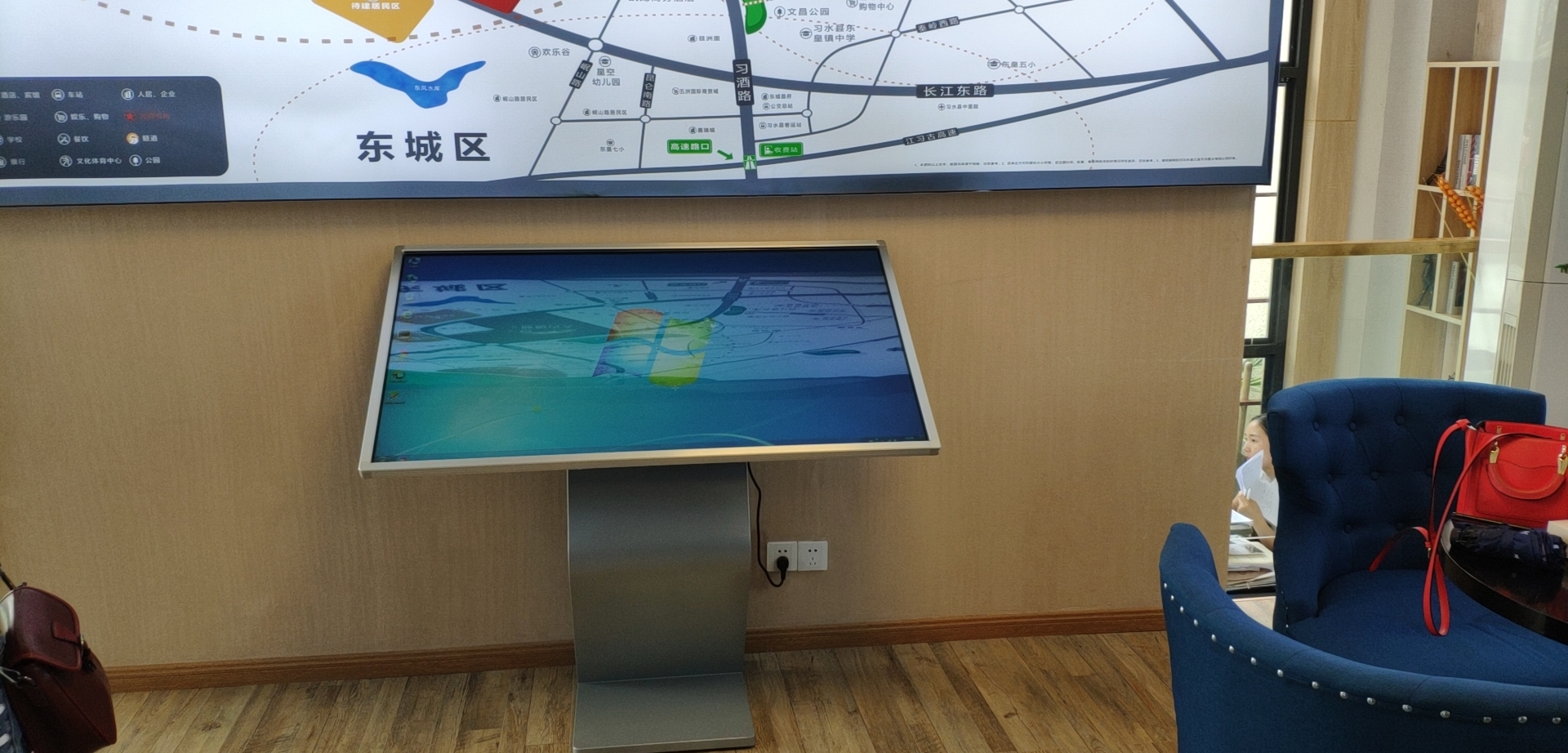 Sanxi real estate introduced senke multimedia touch query all-in-one machine.In terms of hardware, LG original IPS hd commercial panel is adopted, with exquisite and gorgeous colors and lifelike picture quality.Anti-glare surface treatment, to remove residual shadow, so that the picture is not distorted, picture quality is not disturbed;Support 7*24H*365 days of uninterrupted use, support 6 years of continuous work without shutdown;178 ° wide perspective, larger visible range, wider information reach range;Infrared touch positioning technology, point feedback, each millisecond of technical response to achieve a comfortable experience, every touch will get a timely response.
In terms of software, set system management, public information query, traffic line query, multimedia teaching and other functions in one, to provide users with a variety of modules can be replaced.The virtual reality application of electronic book turning is a kind of transcendental innovation and development in the form of social information transmission. This novel interactive experience has the impulse and attraction that makes people eager to try.