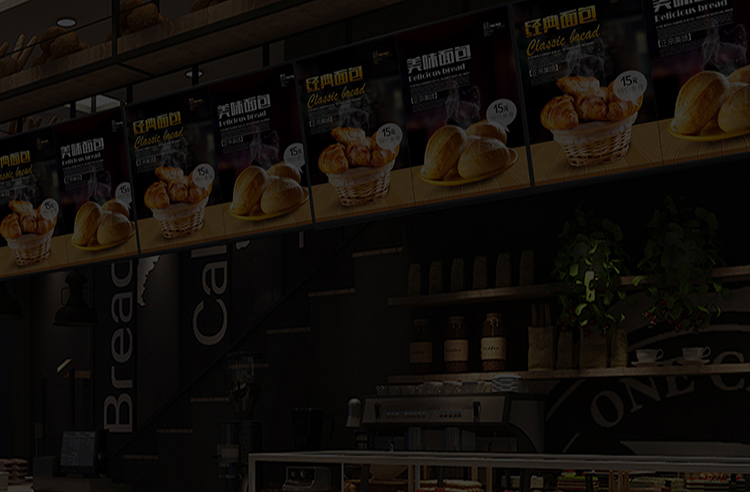 The solution for catering industry
Combine the front Intelligent transformation with the online system for food industry ,realize the Integrated management for restaurants to improve the management efficiency and consumption experience and the intelligent level of the restaurants.
The problems from the traditional food menus
How to quickly change the menu, effectively promote their own food and upgrade the brand image, and quickly realize the rapid release of different store discounts, is the biggest problem from the traditional industry menu.
How to quickly replace the menu to save the material cost.

Traditional light boxes have a long production cycle and high replacement costs. Senke electronic menus are easy and quick to update at anytime or anywhere

How to achieve the update and transformation at the same time

Update the content by USB or network transmission at any time Update, at the same time, can market the activity and display the Ad and so on ,One-click release of all stores nationwide, reducing the difficulty of brand management.

How to display the menu vividly and improve the customers' satisfaction

The printing pictures are not realistic and the brightness ca not be adjusted Senke electronic dishes support video, pictures and other display methods. Full viewing angle and high brightness contrast show food more vividly.
Live vision e-menu
Adhering to the concept of "food" of science and technology and smart future, Immortal vision electronics launches a series of e-food products, and creates a warm and comfortable dining experience for consumers through the technology at the core of internal operation and the youth of external brand image.
Senke offer the solutions for catering industry
Senke adopts advanced multi-media information technology and equipment to help catering industry to realize the digitization and network.One system control all the equipment,together manage to promote the sweet food.
Application scene
Self-service order to save the labor cost ,training cost. Standard order process , reduce the communication time to prevent from the missing and mistake the order,improve the management efficiency.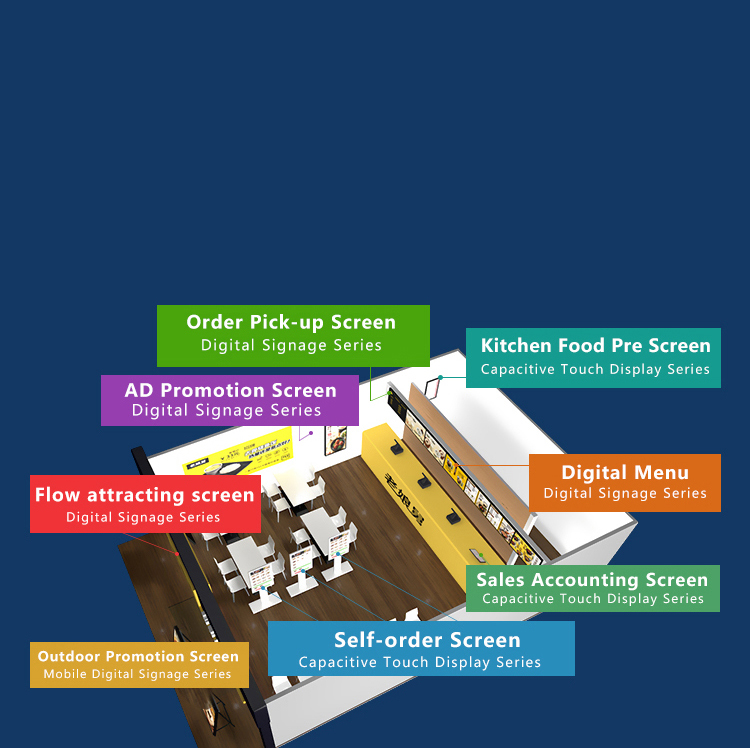 Related products for cater industry
Digital content ,make it by Web,display with one key click to save the time and labor cost .It can set the time in the backend,itself change the menu in time,no need people to change it.
Portable digital signage

Digital signage series

Capacitive touch series
The solution value for cater industry
In the young and technology age,attract more young people by digital menu,self-service order .

Cooperation brand